All about the National Research Data Infrastructure (NFDI)
Part 1: What is NFDI?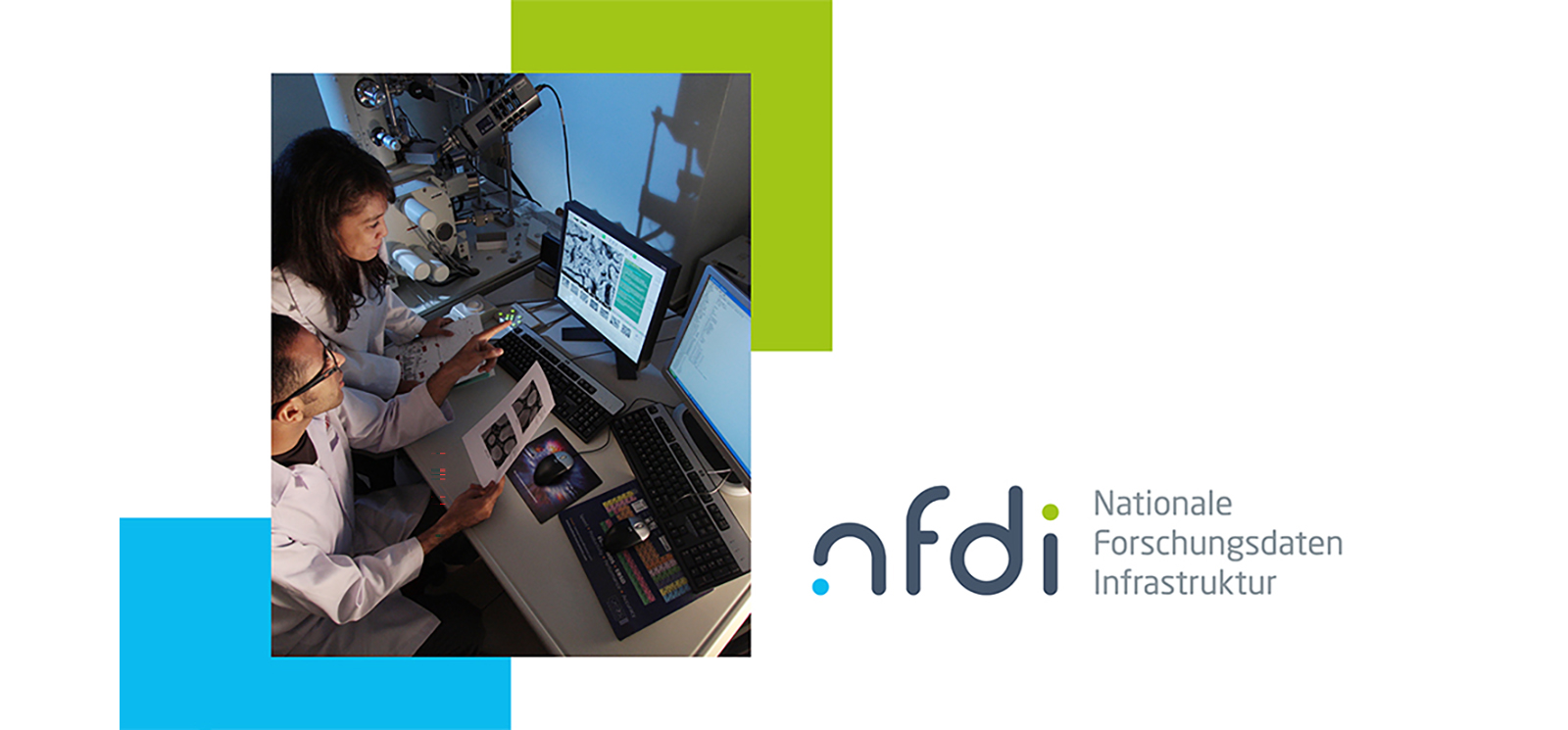 In 2018, the Joint Science Conference (GWK) decided to establish a National Research Data Infrastructure (NDFI). The decision was preceded by a recommendation of the German Council for Scientific Information Infrastructures to build a coordinated research data infrastructure. In October 2020, the NFDI was transformed into a legal entity in the shape of a registered association, co-founded by the Federal and State Governments. Director York Sure-Vetter, formerly professor at Karlsruhe Institute of Technology, and Administrative Director Eva Lübke serve on the board of the association.
What are we to expect from the NFDI?
NFDI is intended to systematically index and link up data holdings from science and research for the entire German science system. It's about sustainable research data management and coordinating and linking existing structures and research data management initiatives. For this, the national and state governments provide funding to the tune of 750 million Euros until 2028.
Who is part of it?
More than 100 universities, research institutes, libraries, information infrastructures and data centres have joined NFDI. They are organised into 30 subject-specific consortia. For economics, these are KonsortSWD and BERD@NFDI. The goal is to network these consortia so that cross-disciplinary research data management is possible in Germany. The goal is to create long-term added value for the German science system. The problem at present is that research data are often only locally available, project-related or time-limited.
How did these consortia come about?
The consortia had to put in classic applications. Evaluation and assessment of the applications were handled by a committee of experts of the German Research Foundation (DFG) in three selection rounds lasting from 2019 until 2021. The DFG resp. the committee of experts then recommended funding. The final decision on which consortia should be funded was made by the GWK.
What is important to NFDI?
For NFDI it is essential that research data management shall be embedded seamlessly into research processes in the future. For this, data mangement must be standardised and research data made available according to the FAIR principles. NFDI also wants to improve the data literacy of all scientists with targeted education and training. Data skills are vital, especially in economics. And finally, NFDI engages for a simple access to data and cross-disciplinary metadata standards for (re-)usability – because only consolidation can promote interdisciplinary collaboration and steadily increase the quality of research findings.
Read more (in German): https://bausteine-fdm.de/article/view/8332/8184
DFG video (in English): https://www.youtube-nocookie.com/embed/uJ01g9m8uE4