Contact
How to reach us
If you have any suggestions, feedback or questions about Open Science, we would love to hear from you!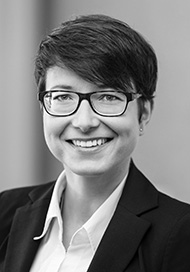 We are at your disposal for inquiries from the press or for cooperations.
Dr Doreen Siegfried
Head of Marketing and Public Relations
T: +49 431 8814-455
M: +49 172 251 4891
Our newsletter keeps you up-to-date with our activities at the ZBW – Leibniz Information Centre for Economics.
Back to home page