Contact
How to reach us
If you have any suggestions, feedback or questions about Open Science, we would love to hear from you!
info@zbw.eu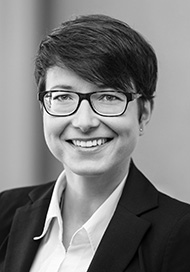 We are at your disposal for inquiries from the press or for cooperations.
Dr Doreen Siegfried
Head of Marketing and Public Relations
T: +49 431 8814-455
M: +49 172 251 4891
E: d.siegfried@zbw.eu
Our newsletter keeps you up-to-date with our activities at the ZBW – Leibniz Information Centre for Economics.
Back to home page