Rethink the way of connecting research data
The future is globally distributed and linked-up knowledge, not the institutional data silo. Technical, legal and also social impediments often stand in the way of this future. The ZBW aims to remove them.
In process: NFDI consortia
In November 2018, the German federal and state governments decided to develop a National Research Data Infrastructure (NFDI). NFDI will ensure the systematic management, long-term preservation, and accessibility of data across disciplines and countries according to the FAIR principles. The 30 consortia currently being established will play an important role in this. Financing is provided for the next ten years in the amount of 85 million Euros per annum.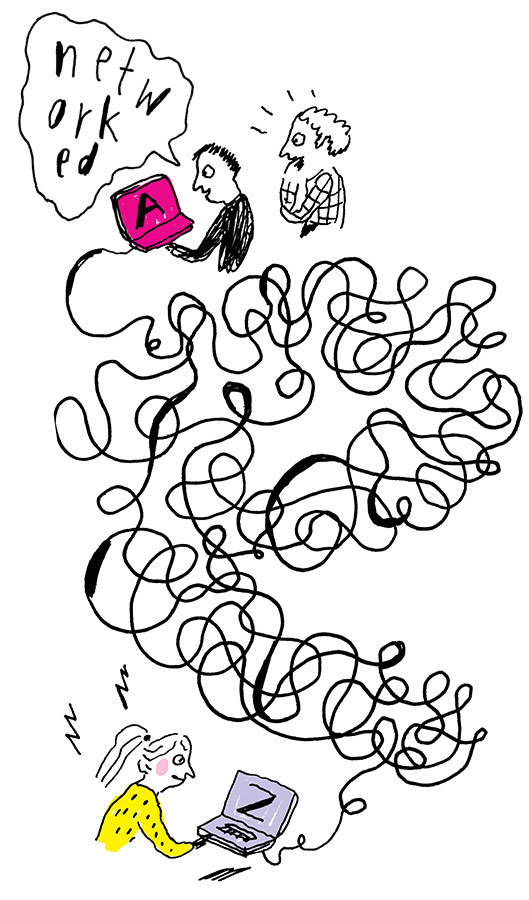 The ZBW participates in the planning of the following consortia:
NFDI for Business, Economic and Related Data (BERD@NFDI): BERD@NFDI is a cooperation of the ZBW with the universities of Mannheim, Cologne, Munich and Hamburg, with the Institute for Employment Research (IAB) and the Leibniz Centre for European Economic Research (ZEW). Mannheim University is the lead institution.
Consortium for the Social, Behavioural, Educational, and Economic Sciences (KonsortSWD)
This is a joint proposal led by GESIS and includes the ZBW, DIPF – Leibniz Institute for Research and Information in Education, the LifB – Leibniz Institute for Educational Trajectories, the SOEP at the German Institute for Economic Research (DIW), the Berlin Social Science Center (WZB), the Leibniz Institute for Psychology Information (ZPID), the German Centre for Higher Education Research and Science Studies (DZHW), the Sociological Research Institute Göttingen (SOFI) at Göttingen University, the research data centre Qualiservice of Bremen University, and Duisburg-Essen University.
In process: GeRDI – Generic Research Data Infrastructure
From 2016 to 2020, the ZBW developed a prototype for a generic research data search and linkup: in an alliance of five partner institutions GeRDI – Generic Research Data Infrastructure created a model for a networked infrastructure for research data.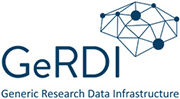 Back to home page