Business studies must become more scientific
Peter Walgenbach talks about Open Science in business studies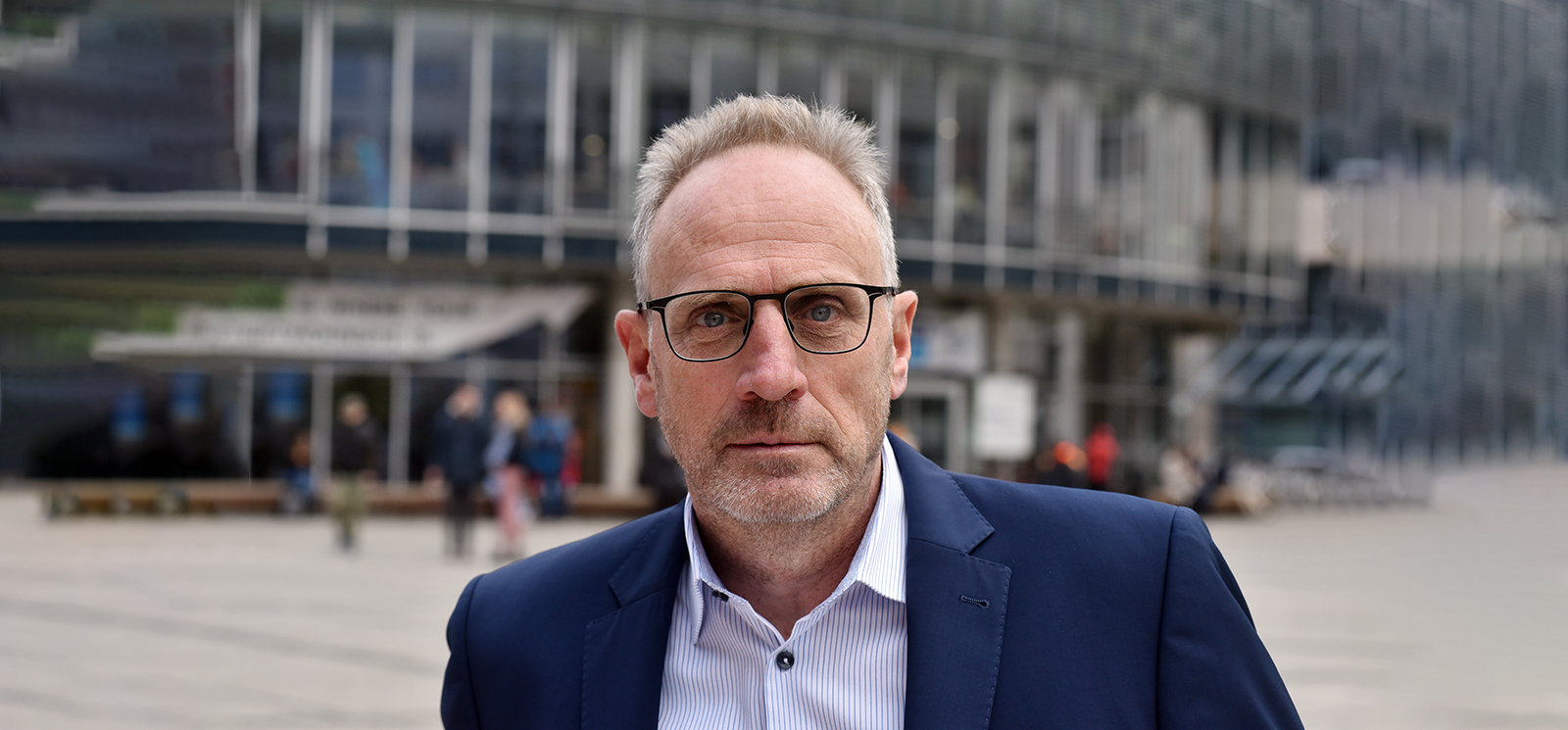 Three key learnings:
Even in business studies scientists must show that their research findings are robust.
Scholars in business studies who can show funding acquired from the German Research Foundation (DFG), gain a considerable competitive advantage.
Open Access is gaining traction in business studies.
What is the role of Open Science in business studies in your view?
PW: Open Science doesn't play a large role yet, because the concept is comparatively young. The idea of Open Science hasn't fully diffused into business studies yet. The imagination of what Open Science actually means is still rather vague. But the situation is currently changing because journals in business studies, as in other disciplines too, of course, increasingly demand to see the data underlying research findings. The journals want to see more precisely what the underlying data look like and which methods the researchers used so they can verify if they can draw the same conclusions that have been drawn. The field is changing through self-control of the community. I expect that in future – depending on the type of data material – the datasets on which a paper is based must be submitted more frequently to the journals. I also think that in future datasets will be made available more frequently to other scientists once a research project has come to its conclusion.
How much does the debate around credibility and transparency, which we could observe for instance in psychology a few years back, matter in business studies?
PW: Credibility matters a lot. It must be said here that business studies is a comparatively young discipline. With increasing scientification, which I certainly perceive, the factor of the credibility of research findings gains more prominence. Therefore practically everyone confronts this issue. Of course I can only describe this for my sub-discipline within business studies, but I do see that the origin of data and the robustness and credibility of research findings are verified more and more systematically. I am co-editor of the journal Organization Studies and I can state that we look very closely at the underlying data of empirical papers and that we check if a certain interpretation is justified.
What is the role of reproducibility, transparency, and Open Science in training PhD candidates?
PW: "Good scientific practice" is already addressed during bachelor studies. It doesn't start with early career researchers. Bachelor and master students in Jena go through a course about the basics of scientific work. These topics are addressed here. They learn that the research process must be laid open transparently. Business studies and its curricula have evolved and it is no longer sufficient to produce a literature analysis for a final thesis. Students go out into the field more often and carry out empirical research. At least at my chair they do. Students must apply here the basic rules of scientific work they have learned. And what applies to students, applies even more to early career researchers. Here we also communicate the expectation that data or self-developed research tools are made available to other scientists after the research project has been concluded. We practise this at my chair (see https://www.orga.uni-jena.de/forschung).
The scientific character of business studies is questioned again and again. Must the discipline pay more attention to good scientific practice, transparency, and openness than others?
PW: Yes, there's definitely a problem of legitimacy in business studies because not everyone accepts it as a science. I experience this every day walking through the university. Some disciplines do not acknowledge business studies as a science. This is also true for some other disciplines, but not to the same degree. It is often said that business studies are systemised general knowledge, and in teaching, in the early semesters it is not wholly wrong; but I don't necessarily see this as a problem. Business studies is educational mass production which trains people for business, administration and other organisations. Graduates do not want and do not need to do science there or work scientifically. But they must be able to reflect critically. Nonetheless, business studies must become more scientific. I consider this important and that is what I engaged for at the VHB, the learned society of the discipline in German-speaking countries. And it is well on its way towards this goal. It's a long and hard road. It means you can no longer use certain advantages that you had in the past, because it is more and more about new knowledge generated competitively. It means that as a scientist I must show that my paper is not "merely" grounded on a quick conceptual idea, but that it contains a robust research finding. This development has been going on for years. And it must take place, because otherwise it cannot be ruled out that what is discussed again and again in the German Council of Science and Humanities, what representatives of the German Rectors' Conference plead for from time to time, will happen, namely that business studies belongs at the universities of applied sciences and not at the universities. It's a latent problem. And I believe some colleagues are not really or not sufficiently aware of it. At present it is not much of a problem, because business studies attracts lots of students which is not irrelevant for universities.
How does business studies approach this legitimacy problem strategically?
PW: Different scientific disciplinesand decision-making bodies at universities have benchmarks with which to evaluate the performance of a discipline, but also the quality of research output of individual members of this discipline. You can accept them or make an issue of them. But we as a discipline must orient ourselves as far as possible towards the benchmarks for the other disciplines which are already regarded as legitimate sciences. This means, for instance: acquiring funding from the German Research Foundation. The VHB has been trying for years to raise awareness among colleagues that it is important to secure DFG funding. If you go into a university committee and say "But I get my third-party funding from business", you have a serious legitimacy problem. DFG money is the only currency that counts. Even funding from the Federal Ministry of Education and Research is second class money. I tell all my staff who want to pursue an academic career that it is important for their applications to show they have acquired DFG funding. At present that is an enormous competitive advantage. Decision-making committees at universities, where representatives from chemistry, physics or other natural sciences sit, look very closely at this criterion, especially in these times when "excellence" plays such a huge part in the competition between universities. I can only speculate about the role which criteria or concepts of Open Science will play in the effort for more legitimacy in future. At present I don't see that they matter much.
The DFG explicitly demands publishing in Open Access.
PW: Yes, and although there aren't many pure Open Access journals in my sub-discipline of Organisation and Management as yet, that's why we must at least make preprints available in Open Access, be it on preprint servers, on our own websites or by other means. Business studies is evolving, even if it's only slowly, in the direction of Open Access, as can be seen from the Open Access option for hybrid journals in the framework of the DEAL agreements.
What role can Open Science play in the scientification of business studies?
PW: Sustainable change must happen within the discipline. With regard to business studies, this means both the scientification and other transformations. Business studies not only wants to comment on the great challenges of the times and to highlight its societal impact; it also wants to show that credibility and reproducibility are important within the discipline. And in this, I am sure, the publishing of data, codes, and algorithms will play an important part in future.
Thank you!
The questions were asked by Dr Doreen Siegfried.
The interview was conducted on February 23, 2022.
About Professor Peter Walgenbach
Professor Peter Walgenbach has been heading the chair of Organisation, Leadership and Human Resource Management at Friedrich Schiller University Jena since September 2008. In 2016, he received the Humboldt Award of the Riksbanken Jubileumsfonds (Sweden). Peter Walgenbach has been a member of the Editorial Board of the journal Organization Studies since 2014 and Senior Editor since 2015. He is also a member of the Editorial Board at the journals Scandinavian Journal of Management and Journal of Management & Organization Studies, and a member of the Editorial Advisory Board of Zeitschrift für Diversitätsforschung und -management. Peter Walgenbach served as chairman of the VHB (German Academic Association for Business Research) from 2019-2020. He is a member of the European Group for Organizational Studies (EGOS) and the Academy of Management (AoM). He is co-founder of the international network New Institutionalism and of the Center for Empirical Research and Behavioral Sciences, CEREB, at University of Erfurt.
Contact: https://www.orga.uni-jena.de/team/prof-dr-peter-walgenbach
ResearchGate: https://www.researchgate.net/profile/Peter-Walgenbach-2