I want to show that economics is cool
Dr Agne Kajackaite talks about her experience with Open Science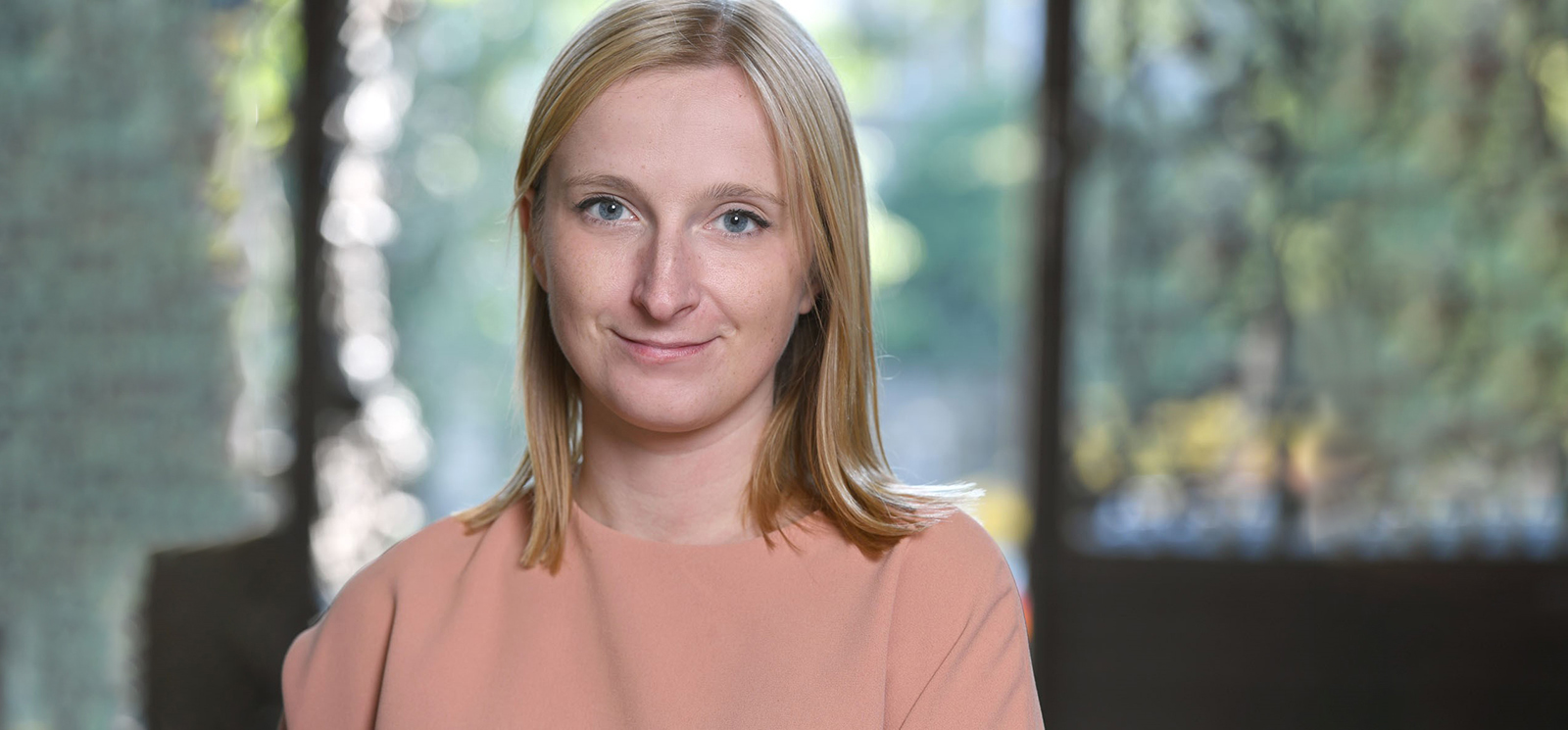 Three key learnings:
Pre-registrations are anticipated work that gives structure to daily research routines.
Insignificant results, so-called null results, can also be published or presented at conferences.
Publishing null results serves the whole community. For instance, it allows a better understanding of other studies on the same topic.
You are a behavourial economist and your research focuses on lies and incentives. What are your current projects?
AK: Right now I am analysing how people are lying across longer periods. Usually we only do one round of experiments in economics. Now I am taking the long view. Another study looks at lies and social image. Lies that will give a good social status. It is a little like social psychology, but of course the methodology is different, and the relevance for economics. Lies are important in the context of corruption, tax payments and things like that.
What is the role of Open Science for you and your daily work?
AK: I do a lot of science communication. I didn't do so before, but when the "Battle for the thermostat" temperature experiment became so popular worldwide, I gave hundreds of interviews. Our study has been discussed in more than sixty countries from Zimbabwe to Taiwan. Tom Y. Chang, my co-author in Los Angeles, and I have done nothing but give interviews for two weeks, and even now, two years later, I am being approached for interviews. So I started communicating a lot, not only about this study about gender and room temperature, but also about other studies. At some point, everyone in Lithuania, my home country, talked about "Lithuanian scientist is discussed all over the world". If you come from such a small country and the New York Times features you, it's national news. I still get requests for contributions or interviews.
Why is science communication important to you?
AK: I want to show, especially in Lithuania, that a young woman can be a scientist and that it is a cool thing. Communication work is very time-consuming but I think it is important. My mother, who is a teacher in Lithuania, has told me that many teachers in my hometown invite the kids to watch programmes where I appear. They use me as a concrete role model and encourage kids to become scientists themselves. I believe this is good for the young generation and for popularising science. I also teach at Vilnius University to make students aware of Behavourial Economics, Bounded Rationality Choices or Prosocial Behaviour, to tell them that economics has a broad range of themes and is not restricted to neoclassical theories. I do this so students in Lithuania know what Behavourial Economics is.
What are the effects of your engagement for science communication?
AK: For one thing, I have received an offer for writing a popular science book called "WO/MEN". It's about the overlaps and differences in the behaviour of genders and scheduled for publication at the end of the year. I'm writing it in English and the publisher is trying to sell the rights to other countries.
Why do you invest time in science communication?
AK: The most important thing for me is that findings don't stay in my desk drawer. My most cited paper has around 280 citations, that equals 280 scientists. But how important is that compared to a podcast that 20,000 people have listened to? Where people who normally have no connection to science can have economic topics explained to them in ways they understand; where I can create big "Aha!" moments? That's so much more important to me. The papers we write are incomprehensible to people outside the science system. That's why I put so much effort into the book. It won't make me a millionaire and it's really hard work, but it matters to me.
Do you pre-register your studies?
AK: Yes, it's become almost obligatory. Pre-registrations used to be obligatory for field studies, so you can't re-write history, as has actually been done. It wasn't common for lab studies but has become a trend now. I always pre-register at AsPredicted.org. And when I do reviews, I can see if it has been done. However, I consider it problematical that some researchers view pre-registration as some kind of religion. They carry out their study exactly as it was laid down in advance, even if the first experiments throw up unexpected things or nothing at all. In such cases you just have to change treatments. If my study doesn't work out the way I planned or if we notice an error in the research design, I pre-register a new study. I then write in my paper: "We pre-registered this paper in a different way but we failed. We stopped running it after the first session and then we registered a new treatment." We pre-register, and it if doesn't work, we still lay everything open. We admit that there have been errors here and there and we change the design. But some believe that if you have written down something at the beginning in your pre-registration, you have to proceed eaxctly in this way, no matter what the results are. My thinking is that you have to disclose everything you do, but you have to be flexible.
You mean you also publish when the results are insignificant, i.e. null?
AK: Yes, I haven't yet not published data. In 2018, we did eight high-risk treatments. We spent 20,000 Euros and got null, everywhere null. Very frustrating. We published this, despite the strong null effect. Most would probably say: "Kill the project." You can publish everything, for instance as a brief comment in JESA – Journal of European Science Association or in Economic Letters. The project we did at Prolific last week with 2,000 people also produced a null effect. We assumed that people who have kids lie less. There are many studies that show people who have kids behave more pro-socially. We conducted experiments with many people and had no effects at all. Null. And yet we did write a compact paper and send it off. It's not only helpful to other researchers, it also reduces the weight of studies that previously postulated that the fathers of daughters are more pro-social than other men, for instance.
Do you get invited to presentations with such null results, and can you publish them?
AK: You can publish the results in Journal of Economic Behavior & Organization to give one example. Presentations are also viable, but usually short, around 20 minutes.
What role does Open Access play for you?
AK: Publishing the temperature study in PLOS ONE cost us around 2,000 dollars, which the WZB paid. The poverty study in Thailand ("Does poverty negate the impact of social norms on cheating?") has been published in Games and Economic Behaviour, and it cost around 2,000 dollars to have it published in Open Access. In this case, my Thai co-author Suparee Boonmanunt paid the author fees, because she had money available that she had to spend. The number of citations is gratifying. I also share data, because it has been expected during the last few years that data ara made available as supplementary material. I always share instructions so that everything is replicable.
What's your attitude on replications?
AK: I think replications are important. That's why these enormous replication studies have been carried out, first in psychology, and now in economics. A lot has changed over the last nine years. Studies have become bigger and more complex as regards the number of test persons. In my first study I had 20 people in each treatment. Compare this to the paper I'm working on now, where every treatment has 140 observations. We have three experiments with 400 people per each treatment via Amazon M Turk (Amazon Mechanical Turk). It's enormous and then there will be four treatments with 1,600 people. You can also see it when you look at other people's presentations and abstracts: the number of people involved gets bigger and bigger. This also makes them easier to replicate. I think it's a good trend, but it's bad for people who don't have large research budgets, because it becomes more difficult to publish something with only 40 observations per treatment, even if the power is high enough. It's more popular to have thousands of test persons.
As a behavioural economist you deal with incentives. What do you think of incentives in the context of Open Science?
AK: Intrinsic motivation cannot be triggered from outside. Extrinsic motivation can be fomented with citations. Scientists are crazy about citations. Citations are the greatest good.
How do you see Open Science in the future?
AK: The road is definitely headed towards Open Science. So much has happened in Behavioural Economics over the last ten years. There's a huge difference. Doing pre-registrations, trying to replicate studies, paying money for Open Access – all this is new. I believe it has all been made possible only during the last few years. The difference between then and now is immense. I think it's brilliant.
Thank you!
The interview was conducted on July 29, 2021.
About Dr Agne Kajackaite
Dr Agne Kajackaite heads the research group "Ethics and Behavioral Economics" at Berlin Social Science Center (WZB). She conducts economic lab experiments to study unethical behaviour such as lies, deception and corruption. Other study subjects are incentives, risk preferences and ignorance.
Contact: https://www.wzb.eu/de/personen/agne-kajackaite
ORCID-ID: https://orcid.org/0000-0002-6414-6741
Twitter: https://twitter.com/agnekaj
LinkedIn: https://www.linkedin.com/in/dr-agne-kajackaite-9689157a/