Let society share in scientific knowledge
Professor Harald Oberhofer talks about his experience with Open Science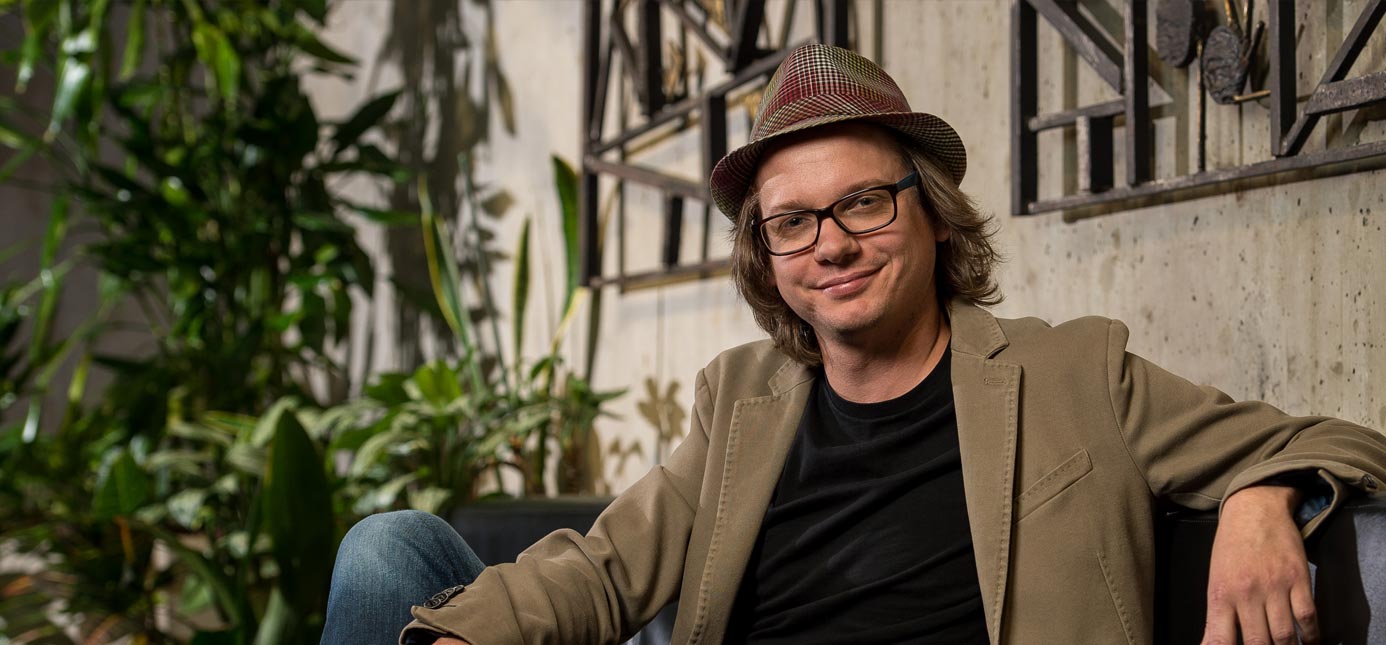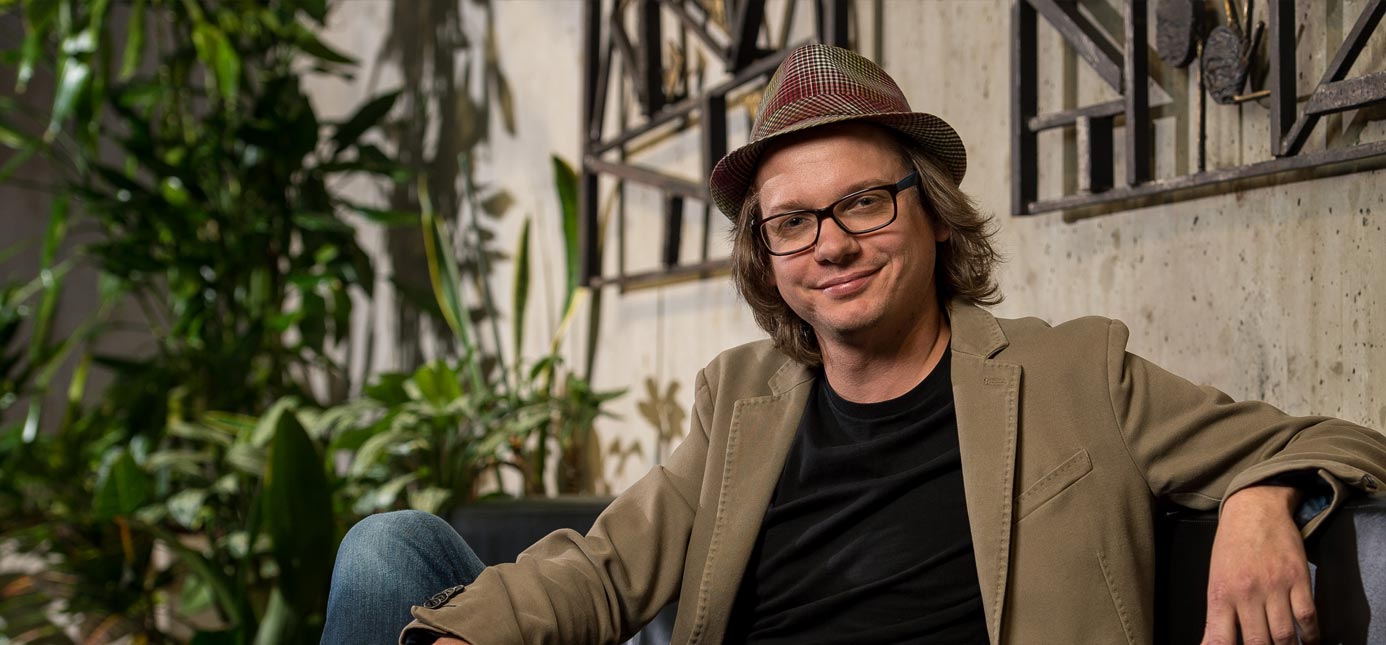 Three key learnings:
Access to data from public authorities is elementary for robust research findings.
Transparency is indispensable if science is to fill its function for society.
Science communication helps to gain attention for the topic of your research.
Professor Oberhofer, you and your colleagues have initiated the "Platform Research with Registers" in Austria. What exactly is this?
When it comes to Open Science, one of the most important issues to me is the availability of data for science. In Austria, so-called "register data" which are collected by public authorities due to legal requirements cannot be used by scientists. The Platform Research with Registers represents an interest group of scientists who want to change this. We founded the group in 2018, because an amendment of the Federal Act on the Organisaton of Research theoretically allows to provide such registers to scholars. It is a complex legal issue because the Federal Statistics Act is a factor here. Data from federal statistics would also be very interesting for scientists. The goal here is an amalgamation. We support the process and have even been mentioned in the legislative programme of the Federal Government of Austria.
Why is it such a protracted process?
Data protection is cited as a concern again and again. Of course, data protection matters enormously but in this case it presents no impediment. Just look at Denmark: scientists have been able to work with register data for ten years now. Denmark shows that it is possible to use sensitive data safely and to anonymise them in ways that allow no identification of people or companies, if you provide appropriate access to the servers of the Statistical Office. They also link different registers. Such datasets are urgently needed for many research questions today.
What is your personal approach to Open Science?
For me, it has several elementary aspects. First there is the question: how do you conceive yourself as a scientist , above all if you are funded by taxpayers? At universities it is our privilege that we can think about the world and get paid to do so by the public. The reverse of the medal is that the public has a right to know what we have discovered and how we did this. That is what science communication is about.
But there are also aspects of science as a system. I think it is very important to make scientific results retraceable and to enable other researchers to verify the results. In the medium term we need a scholarly consensus and new findings, which we can achieve only if we understand what others are doing and if we build on it.
My third point is again of a societal nature and touches on the issue of why be a scientist at all? My concern is to verify empirically if policy measures achieve their goals. To find out if different measures have produced the desired outcomes. Not because I am a faultfinder, but because I want to support politics. Again the problem is that necessary data are not made available. This leads to evaluation results which are little or not at all conclusive. That is why I advocate better access to data, because the data exist and science must use them to enable evidence-based policies.
So far, we have talked about the publication and use of data – what is your position on publishing research findings in Open Access?
Market concentration and restricted access to research findings are an issue which touches all disciplines. It is a problem because it runs counter to the idea of enabling society to gain access to research findings. Therefore I support every initiative that promotes change. At WU Vienna we now have a Working Paper series where most of us publish versions of our papers that are very close to the final edit. This means they are publicly available early on. We also have a system which lists all blocking periods so that published versions of the papers can be made automatically available on ePub as soon as legally possible.
Do you also use press releases or social media?
Yes, I send press releases for every research paper and use social networks to tell the general public about them. Here in Austria many journalists find their interview partners or interesting research findings on Twitter. If you want to present yourself as an expert in a particular field it is extremely helpful to post your findings there. Three years ago, I have had immediate personal experience of how well this works. I had written a paper on the trade and welfare effects of Brexit with a colleague. The original version contained only results for the effects on the UK and the EU. But on Twitter people asked repeatedly about effects on individual countries and on Austria in particular. So we calculated the numbers and published a screenshot of the table on Twitter. Next day the Austrian numbers were printed in a newspaper, with my name and the hint to Twitter. With a little luck you can appear quickly in the traditional media and this in turn serves to inform society as widely as possible about your own research.
Do have any hints for other scientists who want to approach Open Science?
I heartily recommend to make active use of all the opportunities that Open Science can offer. It has definite advantages. Where contracts allow publishing in Open Access, you should use it. Research output needs maximum reach – and you have to be ready to be open and transparent yourself. There's no need to be afraid. I'm aware that not everyone is comfortable with it, but you can always look for professional support, which is often available from your own university. It is important that we as scientists present the added value we produce, just like other interest groups. We can do this if we communicate in a professional manner what we do.
The interview was conducted on July 29, 2021.
About Professor Harald Oberhofer
Harald Oberhofer is Professor of Economics at Vienna University of Economics and Business Studies and research assistant at the Austrian Institute of Economic Research (WIFO). His research interests are international economy, empirical industrial economics and applied econometrics. He is a regular adviser for international organisations such as the OECD, the World Bank and the European Commission.
Contact: https://www.wu.ac.at/ie/mitarbeiter/harald-oberhofer
Twitter: https://twitter.com/HO2604