Open Science is a driver of societal changes
Professor Elke Schüßler talks about her experience with Open Science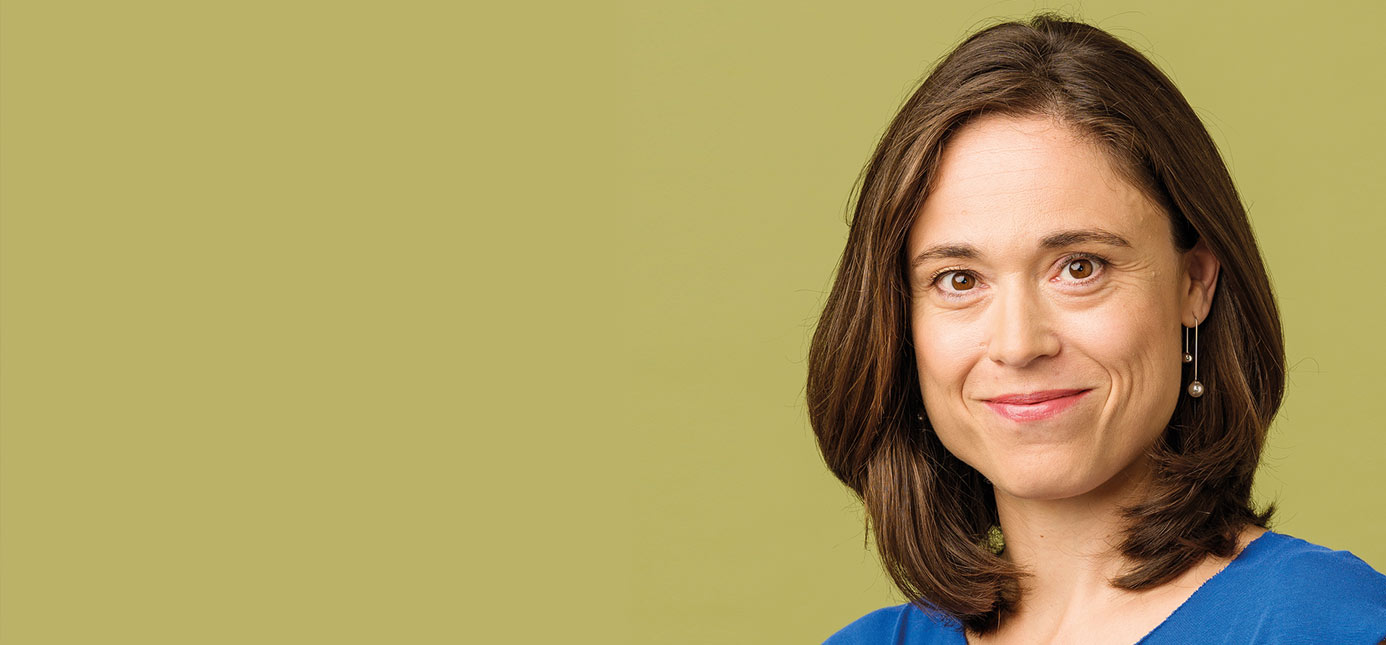 Three key learnings:
In alliance projects it is important to talk early about data management and to define standards for data deposition. It is also essential to specify responsibilities and standards for handling research data.
The sooner you decide what data you want to collect and analyse jointly, the better you ensure that sharing works in the end.
Open Science is important if you want to achieve changes in society and to set impulses through science.
How did you become aware of Open Science?
ES: You have to differentiate the different aspects of Open Science. Publishing in Open Access is one thing. I understood this once I had understood the science system better and also the importance of being visible and being cited. As a PhD candidate I didn't see this as clearly. After the thesis, the main thing was to get published and not so much that the contents are read by others. All this I realised in my late postdoc stage. Open Data of course plays a large role in research alliances, in which I have also been involved. An agreement must be found within the research alliance about the ownership of the data. Who has access to the data? Who may use them? This has become extremely relevant to me during the last four years as I have worked more in large alliances.
How did you manage the data sharing in your interdisciplinary work in research alliances?
ES: I have mostly collaborated in alliances with other social scientists and economists. We got together at the start to discuss which infrastructure we wanted to use. That was the most important thing at first. In one project we picked the learning platform Blackboard, a protected system. Protected because our research is qualitative and we promise anonymity. There was a lot of discussion about how we can even guarantee this. In another project we used file-sharing services, but only for non-sensitive contents. Universities ought to do a lot more in this area to provide cloud services that can be used easily across universities.
Can you give tips to other scientists based on your experience?
ES: In my opinion it is very important to talk about data management at an early stage and to set up a standard within the project team that everyone follows. It is very important to define responsibilities for this and to establish a process. Since this is not yet standard operating procedure in the social sciences, it doesn't happen automatically. For interview transcripts I recommend clear rules for naming files that are anonymised but specify the type of interview, so they can then be matched to the interviewees with a code system that is filed separately. It worked quite well for us. The sooner you decide what data you want to collect and analyse jointly, the better you ensure that you get it in the end. That's the most important tip: to think early about what you want to share and analyse jointly and then to define the corresponding processes.
What's your opinion on incentives for data sharing?
ES: Generally, incentives can be an obstacle. For instance, among us economists, in contrast to the natural sciences, a large number of co-authors is sanctioned in output evaluation. Which means that the more co-authors are named on the paper, the less it is "worth". So the simple solution would be to declare that publications derived from a project with ten or twelve researchers are team publications, just as it is practised in the natural sciences. But this is difficult in the social sciences and in economics, because junior researchers cannot advance their careers with such publications. So it's one of those highly important systemic incentive factors that inhibit sharing. If your solution is to say we are a team and collect data together, but can only publish in small teams, you need to set up rules. It cannot be that the fastest people on the team – usually those with lower teaching and administrative loads – publish the best articles. Of course you can also solve this by creating partial projects who publish independently of each other. However, in my project the goal was to work inclusively and jointly. And that's where frictions arise that you need to deal with.
Which are the concrete benefits you see for yourself in Open Science?
ES: The more I understood the scholarly publishing system and publishing market, my conviction grew that the way the publishing model works right now is just wrong. I believe that Open Science is important if you want to change society and to set impulses through science. I see Open Science as a driver of societal changes. For my individual career I see a certain impact from science communication. To give an example: my project about working standards in the clothing industry since Rana Plaza is relevant for the debates about supply chain laws that are going on in politics and society. I wrote newspaper articles, for Süddeutsche Zeitung among others, and I was invited to panels. And these gave rise to new cooperations. I think it is important for science to be socially relevant. So much work goes into research, it would be absurd if it were only relevant to a few people who read my articles in top journals. I do research on topics relevant to society, I worry about climate change, unequality and exploitation. And if I can make even the smallest contribution to these problems, then I want to do it.
From the point of view of a transformation scientist: what's the transformation status of business studies? What role does digitisation play in this?
ES: Business studies is one of those disciplines that are thoroughly economised. Impact factor, reputation mechanisms and journal rankings are extremely important. These mechanisms maintain the current publishing and publisher system. A potential path break which digitisation could offer is not in sight. You have to be in the top journals and these are mostly edited by proprietary publishers. Platforms like Google Scholar or ResearchGate, which immediately calculate an impact score, only serve to intensify these mechanisms. All this has nothing to do with openness. And digitisation has added new requirements in the area of science communication. You are expected to be active on Twitter and ideally also have a blog and thus not only scientific, but also social "impact". And of course this is already measured in some countries.
Do we need the professorial voices who loudly say what's wrong? Or will everyone continue as before for the next 50 years?
ES: Yes, loud voices are surely needed. And there are initiatives to make young researchers aware of Open Science. At the same time, young researchers are the ones who can least change the system, because they are so dependent. We always have an Open Access module in our Young Researchers Workshops at the Momentum congress, which explains how it works and how to use various Open Access paths yourself. Open Access has more weight in PhD training. There's a lot of self-reflection. And there's a problem of pressure because there are too many papers in circulation that must be reviewed. Everyone suffers from overload. Of course that's a basis from which to view the system critically. Most of us provide reviewing and editing services voluntarily, usually late at night and on weekends, the taxpayers fund research, and the publishers, who contribute very litte to value added, pocket the money. This can't go on. As long as the reputation mechanisms exist it will be hard to change the system from the bottom-up. Funders und research institutions, and the universities, are the more powerful players who can contribute to such a path break.
Thank you!
Zhe interview was conducted on June 9, 2021.
About Professor Elke Schüßler
Elke Schüßler has been professor of business studies and head of the Institute of Organisation at Johannes Kepler University in Linz since 2016. In her research she studies societal challenges such as globalisation, climate change, dignified work and digitisation, most recently especially in the context of the platform economy. Her research is characterised by many cooperations with neighbouring disciplines such as economic geography, economic history, sociology, economics, political science or development studies. She is a member of the scientific advisory board of the Momentum Institute and a co-founder of the "Digital Economy" Network within the Society for the Advancement for Socio-Economics. Elke Schüßler is programme director of the MSc Leading Innovative Organisations at Johannes Kepler University and academic director of the MBA Digital Transformation and Change Management at LIMAK Austrian Business School, and of the MBA Management and Leadership for Women at JKU. Elke Schüßler has received several awards, most recently the LERA 2021 James G. Scoville Best International/Comparative Industrial Relations Paper Award.
Contact: https://www.jku.at/institut-fuer-organisation/ueber-uns/team/profin-drin-elke-schuessler
ORCID-ID: https://orcid.org/0000-0002-7505-4148
Twitter: @ElkeSchuessler
LinkedIn: https://www.linkedin.com/in/elke-schuessler-01a488a/