Openness facilitates the acquisition of third-party funding
Professor Leonhard Dobusch talks about his experience with Open Science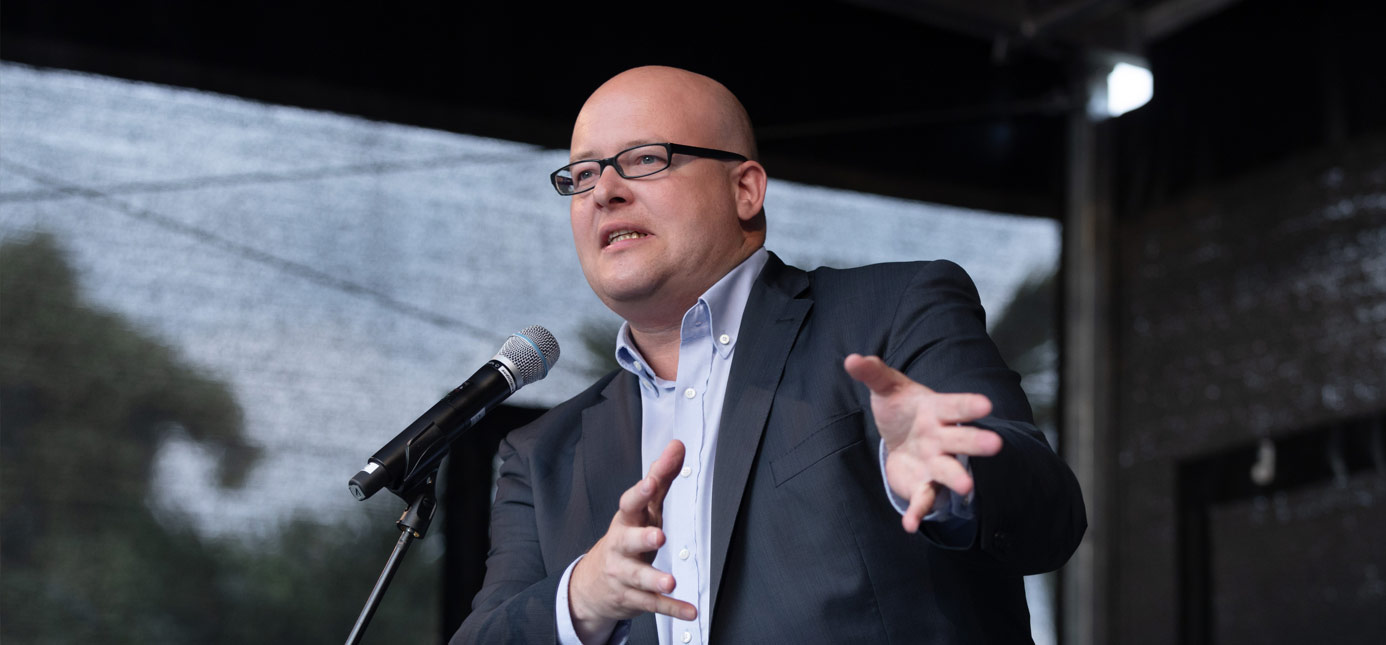 Three key learnings:
Open Science is a tool for training scholars
Open Science practices bring pay-offs in reputation
Openness improves the quality of papers
Professor Dobusch, why do you think Open Science is important?
LD: I have been looking for quite some time at the full range of social openness in my research,and I am also interested in the topics of Open Access and Open Educational Resources. I regard Open Science as a tool for training scholars, for young researchers. My favourite example is the Reinhart-Rogoff study on fiscal debt from 2010. The paper was referenced constantly on both sides of the Atlantic in policy recommendations although it actually contained computational errors. These errors only came to light because a US student tried to replicate the study in a course; and because he couldn't do it, he applied to Reinhart and Rogoff for the original raw data. It was only a working paper, but if we now take a quick leap to Covid we realise the importance of working papers today, especially if the content is fresh. It is more important than ever to publish not only papers but also the raw data.
Do you also see a need for more open reviewing procedures?
LD: I think there will be a trend in this direction. Nature has conducted a study to compare different ways of anonymising peer reviews. It showed that some of the reviews were less critical if the names of the reviewers were disclosed. Publishing the reviews themselves on the other hand barely had effects on their quality, so that is possible. And I believe this must also be a response to Open Access. The success of Open Access in the domain of journals has led to new ways of funding – away from subscription models towards APCs. This in turn has given rise to a new, basically fraudulent publishing practice, the so-called predatory publishing. This business model pretends to carry out peer reviews, but as long as the APCs are paid, everything is published. But it is very difficult to prove because the peer review process is completely intransparent. On the one hand, Open Peer Review would thus be a reaction to these fraudulent publishing practices, and on the other it would result in raising the quality of the reviewing procedures. I deposit the full-texts of my own reviews on Publons and publish some of them once the articles have appeared.
What is your own experience with Open Peer Reviews?
LD: Together with my colleague Maximilian Heimstädt I have made the study "Predatory Publishing in management research". Our hypothesis was that Open Peer Review helps against "predatory publishing". Given the topic, it would have been obvious to publish also the reviews of our paper. Sadly, the publisher demurred. But I am currently collaborating with colleagues on a special issue featuring transparency which we not only supervise as guest editors; we want to bring it out in an Open Peer Review format. It is a fairly new concept and we need to see if we can convince journal editors and publishers.
What is the community's reaction to such activities?
LD: As I see it, we have at present Open Science pioneers who profit from being pioneers. In principle everyone acknowledges that more transparency regarding data bases and research practice would be desirable. But of course it requires additional effort to prepare a dataset in such a way that everyone can understand it. But it is worth the effort, because I can find errors that I wouldn't have discovered otherwise, and this improves the quality of my papers. What's more: the visibility of everything that is freely accessible is higher – we know this from numerous studies. Open Access papers are cited more often. The same goes for papers who are available as pre-prints. I also observe that datasets are increasingly required, by top journals as well as by funders. I recently had a third-party project approved by the Austrian Science Fund (FWF) for which I had to submit a data management plan first.
In teaching you also lead the way on openness.
LD: Yes, I have done this twice in my life and both times it paid off very well. The first time was a teaching event in 2016 about organisational openness. I thought it made sense to organise the event openly by means of a wiki. I developed the second course "Organising in Times of Crisis: The Case of Covid-19" in March 2020 during the first lockdown jointly with my colleague Elke Schüßler at Linz University; and we implemented it with six colleagues from Germany. We teach general theoretical concepts of crisis management, and students must then apply their theoretical learnings to the current situation. Openness here means: there is a website with a blog and YouTube videos that complement the course. The entire syllabus and all slides are posted on the website and open licences invite others to modify the course. As I said, openness paid off for me in both cases. During the first course I was still a junior professor at FU Berlin, and it was my calling card for teaching every time I was invited to a trial lecture for a professorship. When I set up the second course I had alredy been appointed to a chair. But it still helped to increase my visibility. I received the teaching award of my university and as a team we received the "Ideas Worth Teaching Award" of the Aspen Institute which usually goes to US business schools. Visibility and reputation, these are the currency of scientific activities, and I think that Open Science is something that pays dividends here.
The interview was conducted on January 4, 2021.
About Professor Leonhard Dobusch
Leonhard Dobusch is professor of business studies, and organisation in particular, at Innsbruck University. His research focus is on organisational openness and the management of digital communities. His online course "Organising in Times of Crisis: The Case of Covid-19" received the prestigious "Ideas Worth Teaching Award" of the Aspen Institute, a US think tank, in 2020. He is a regular blogger at netzpolitik.org, a member of the ZDF Television Council, and editor of several books on digital change.
Contact: https://www.uibk.ac.at/iol/organisation/team/leonhard-dobusch/index.html.de
ORCID-ID: https://orcid.org/0000-0002-5448-4683
Twitter: https://twitter.com/leonidobusch